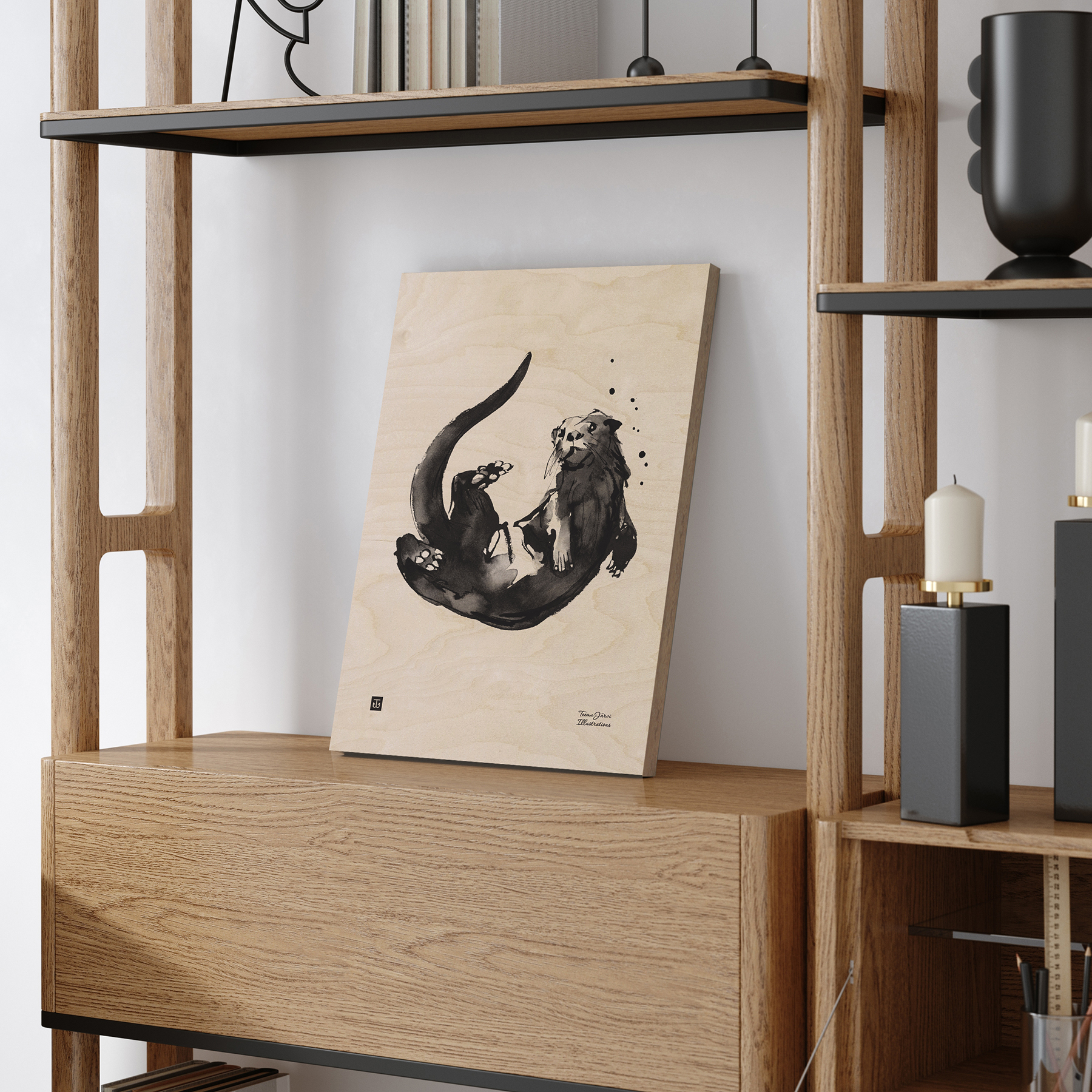 Plywood prints
Art comes alive on wood
Each print is unique
Plywood prints can be ordered directly from the webshop of our partner Plywood Print. With code JARVI10 you get –10% off your order.
The first collection consists of top sellers Gentle bear, Otter, Fox Cub & Pine Tree. The collection will grow later.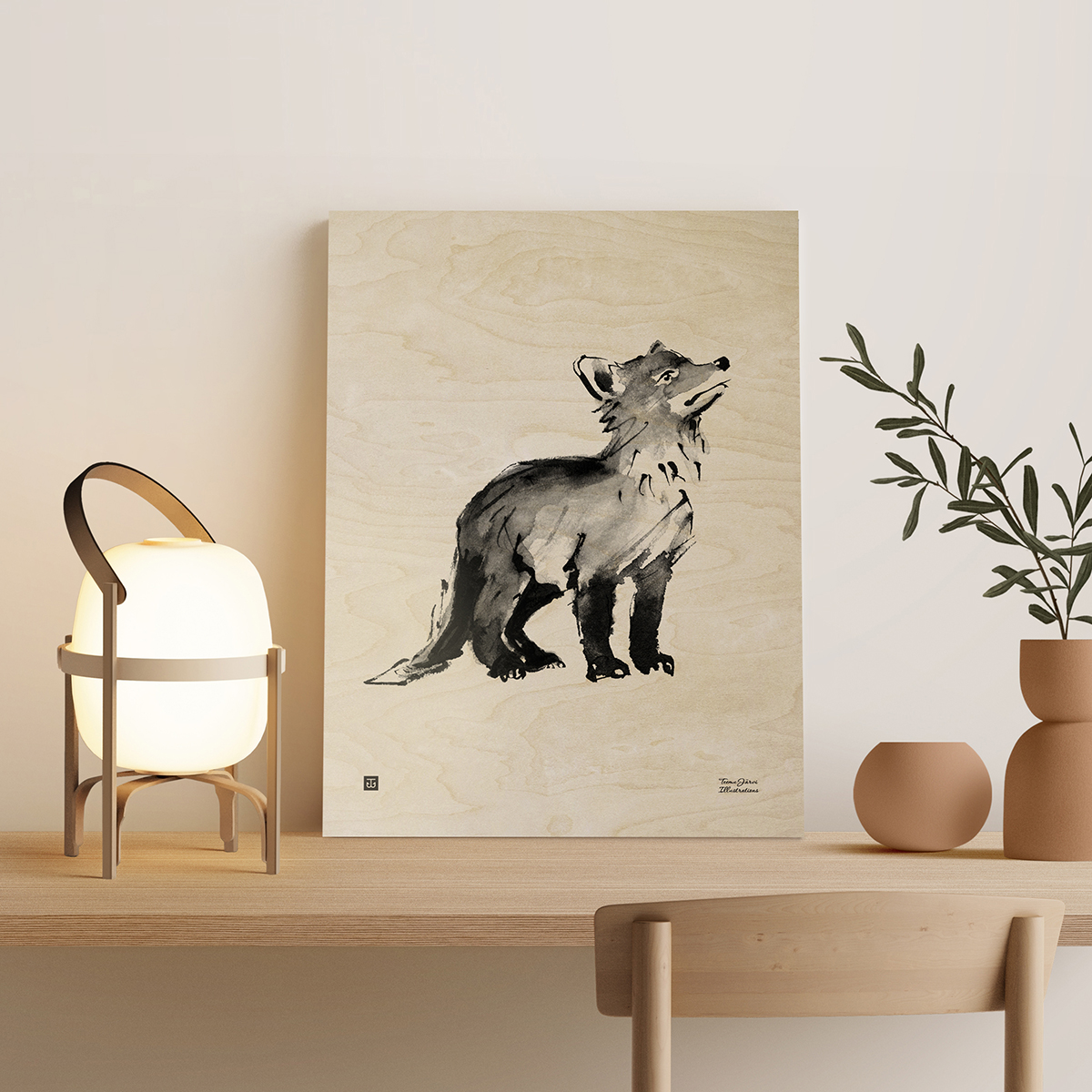 Each motif is available in three sizes (30 x 40 cm, 50 x 70 cm and 70 x 100 cm) and thickness: 1mm Ultra-Thin Plywood Print, 15mm Original Plywood Print, and 30mm Premium. Due to the natural variation in wood, each print is unique.
Plywood prints are made from the highest quality Finnish birch plywood, all from PEFC and FSC certified sustainable sources. For every print sold, Plywood Print will plant a tree via partnership with trees.org.