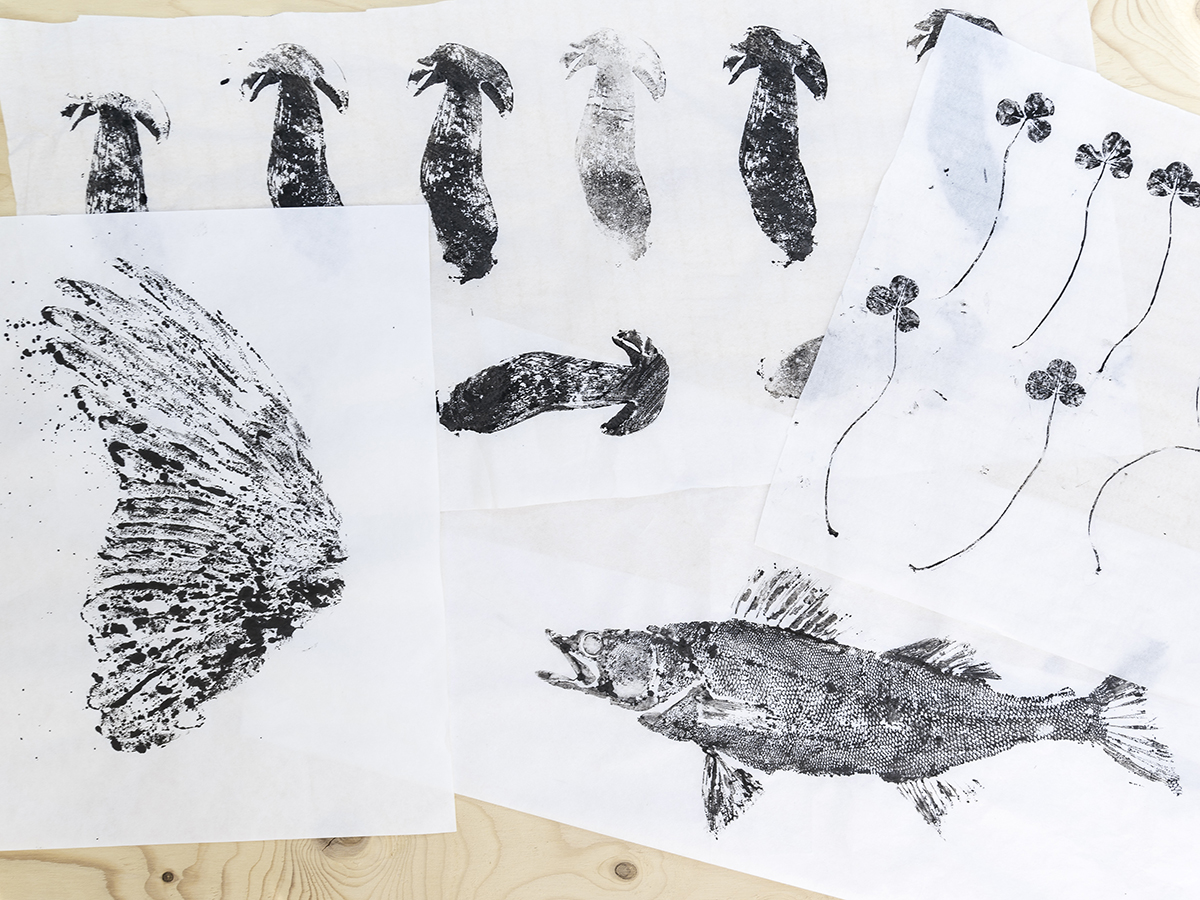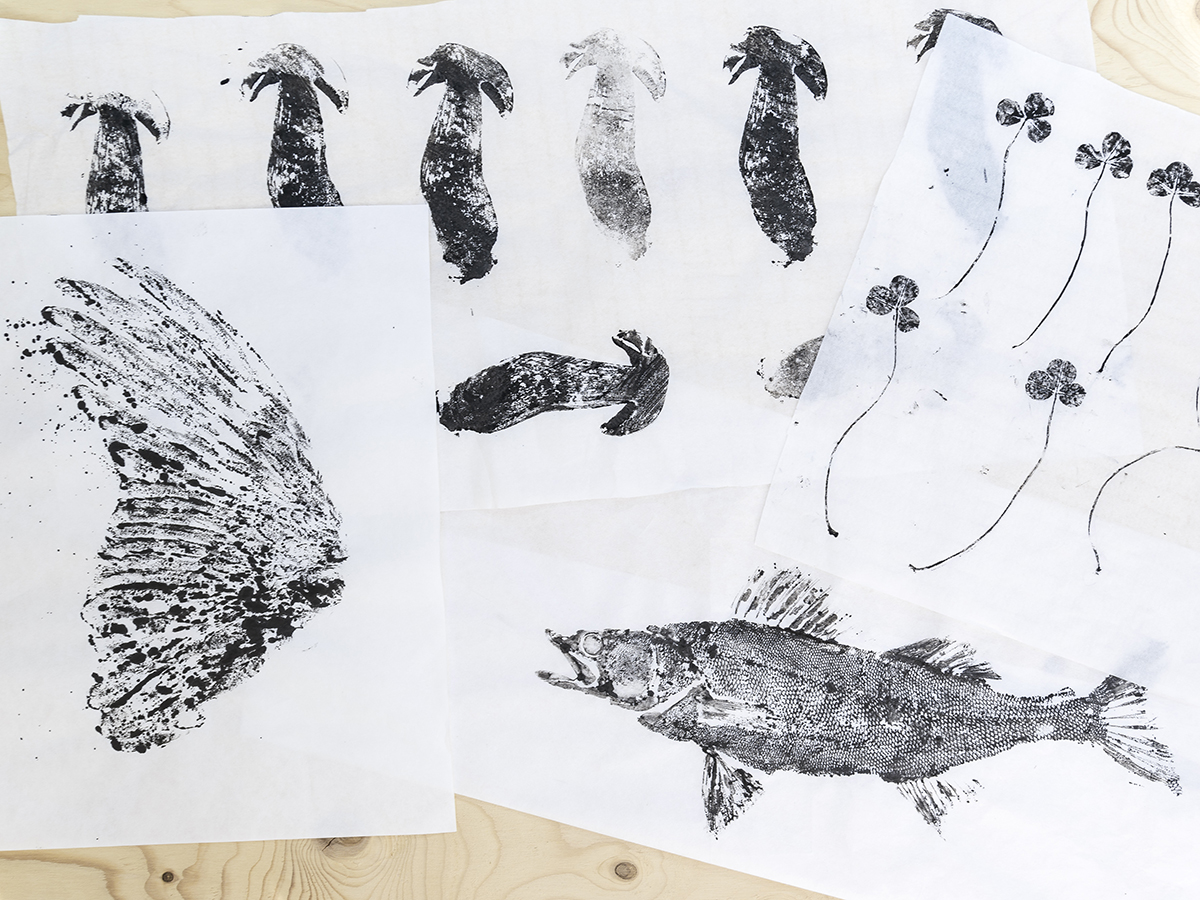 Enchanting Gyotaku
In the footsteps of traditional nature printing
Wonders of nature printing
An ancient Asian method of printing fish has been the inspiration behind the artwork in our calendars and gift cards.
In Japan there's a long tradition of using a method known as Gyotaku to document the fishermen's catch. In this method ink is applied directly on the natural subject, which is then rubbed on—or pressed against—washi paper to create an image.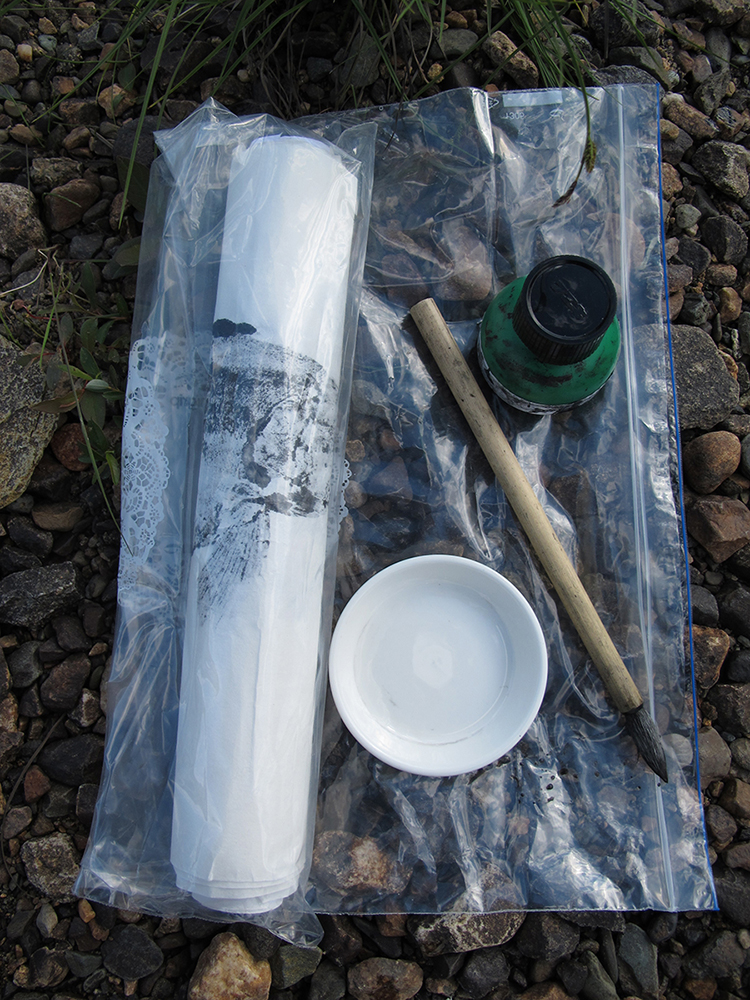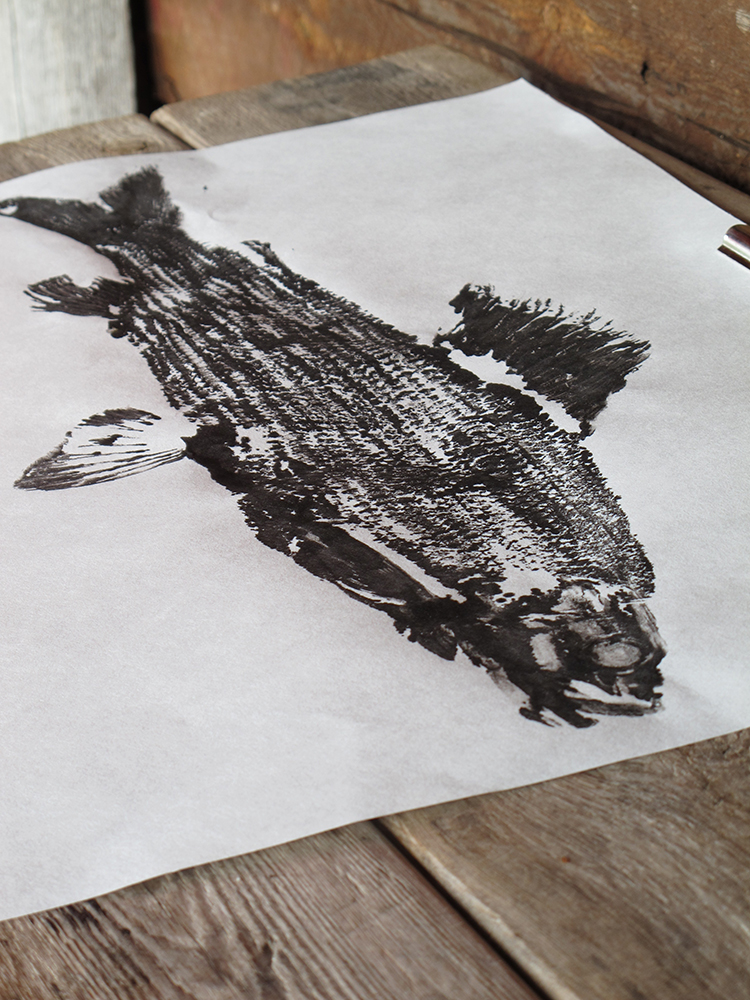 Images made with gyotaku are at the same time rough and sketch-like, and faithful to nature in all its delicate detail.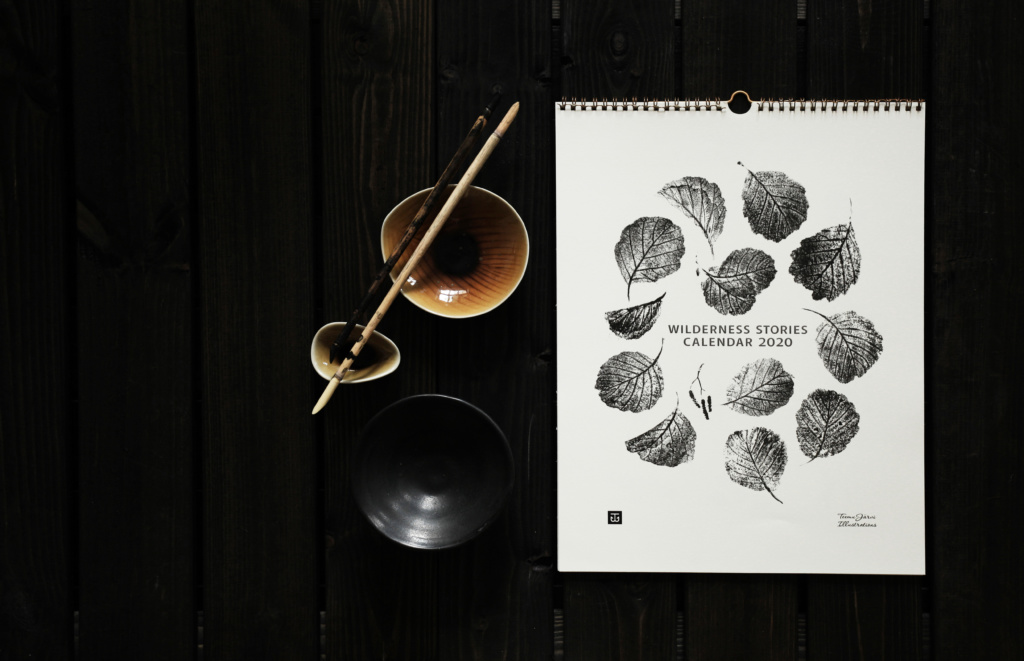 Our Wilderness Stories Calendar for 2020 and always delightful Gift Card have illustrations made with the method of nature printing.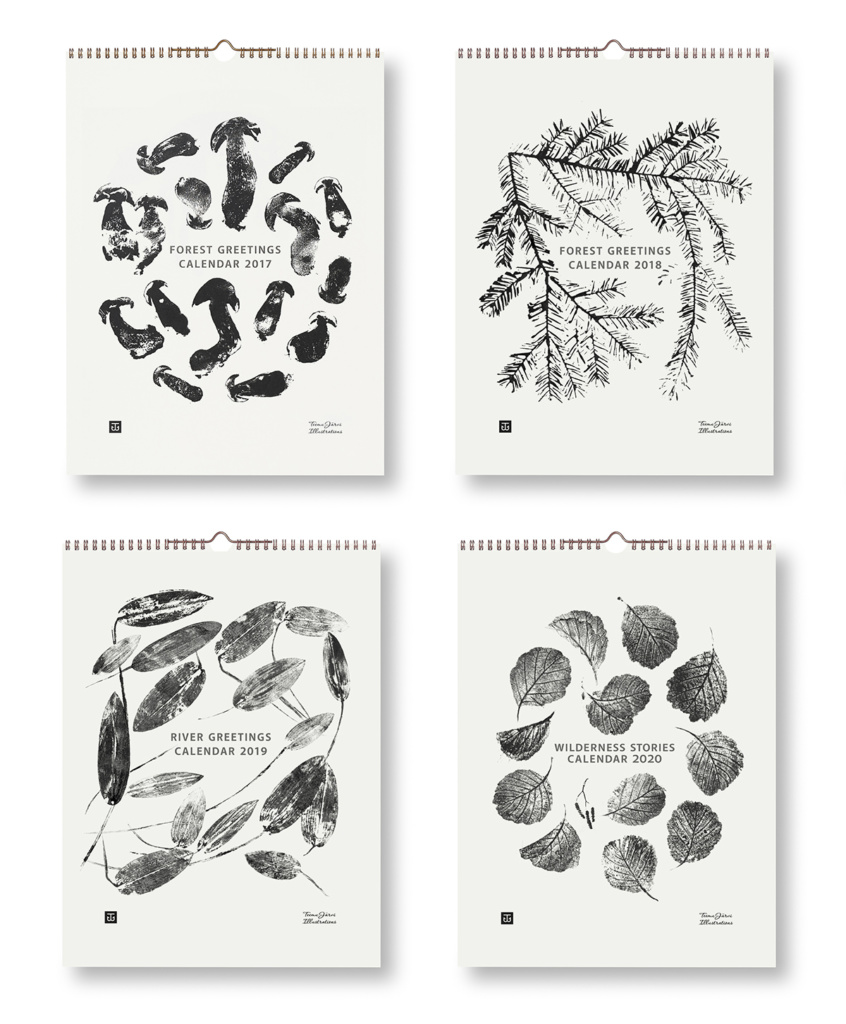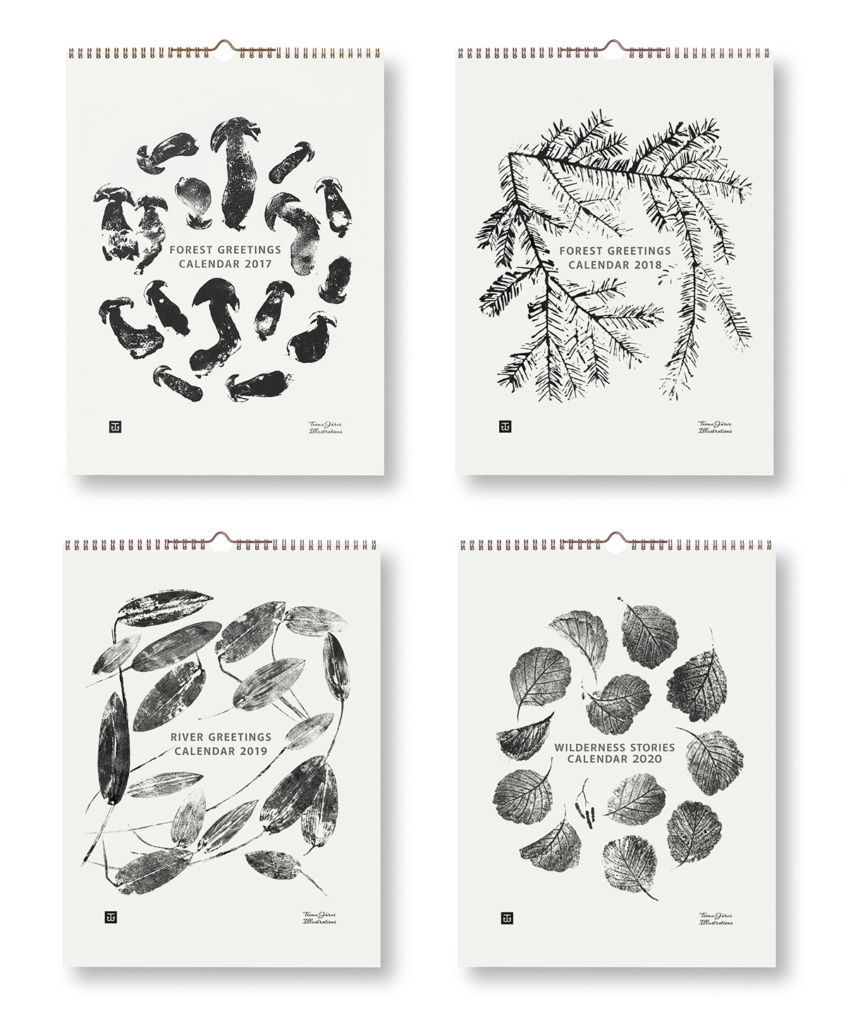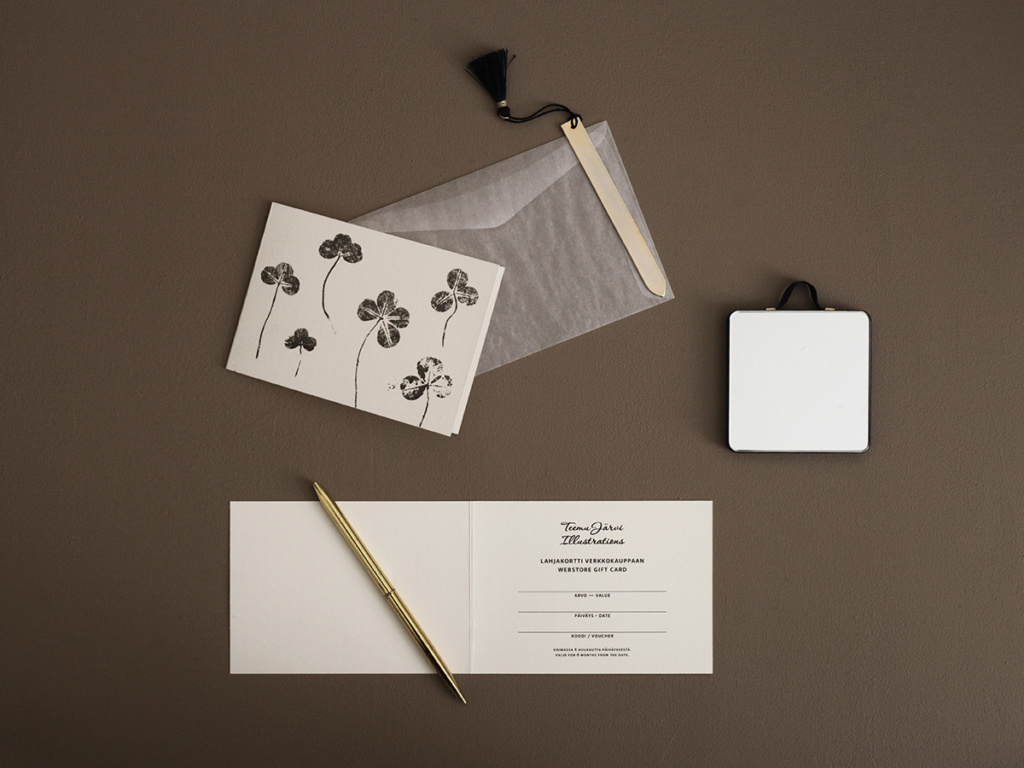 For Teemu, gyotaku is a natural and relaxing way to capture moments and record a catch. It's all part of a unique and beneficent, personal nature experience.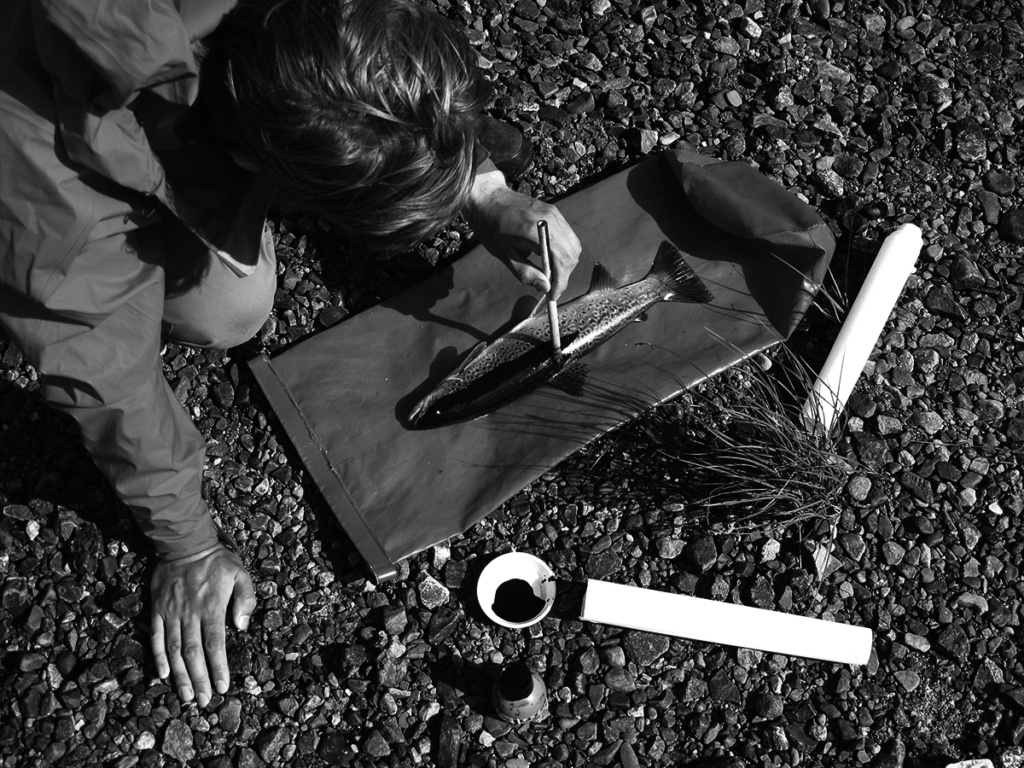 The method captures fishes and plants extremely delicately, repeating even the tiniest little details such as fish scales, and stems and veins of a plant. In gyotaku I use the same Japanese sumi ink that I also use with my reed pen illustrations.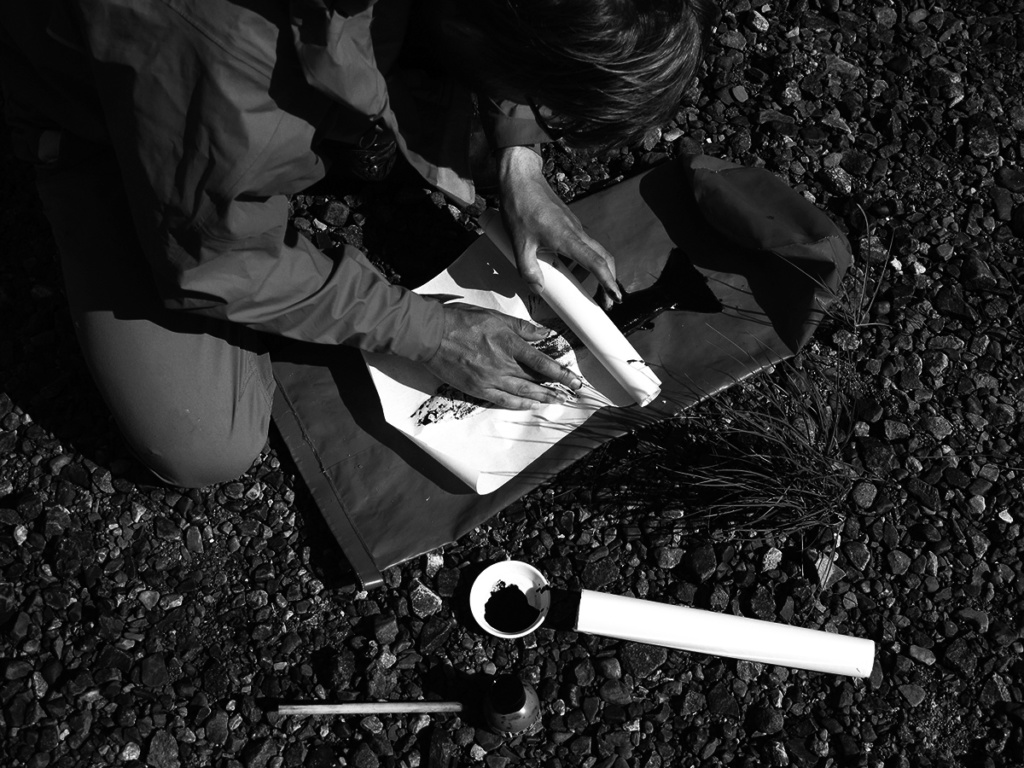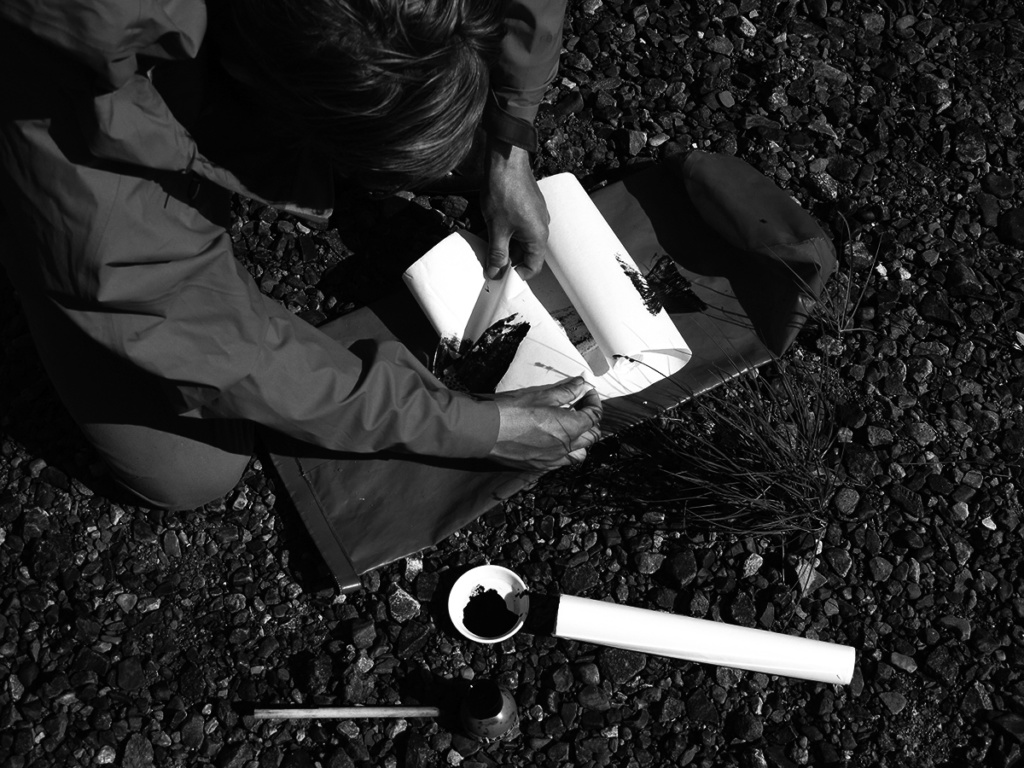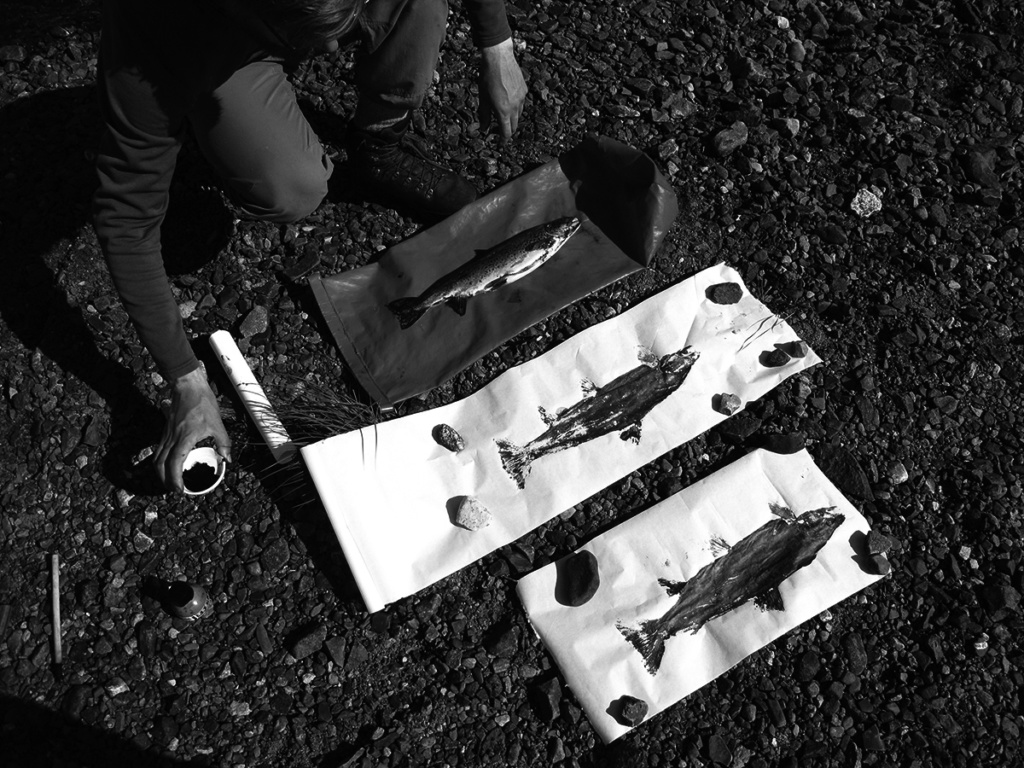 This ancient Asian printing method is such a fascinating way to record memories and experiences in the wilderness. The end result with gyotaku printing resembles a fossil or a cave painting.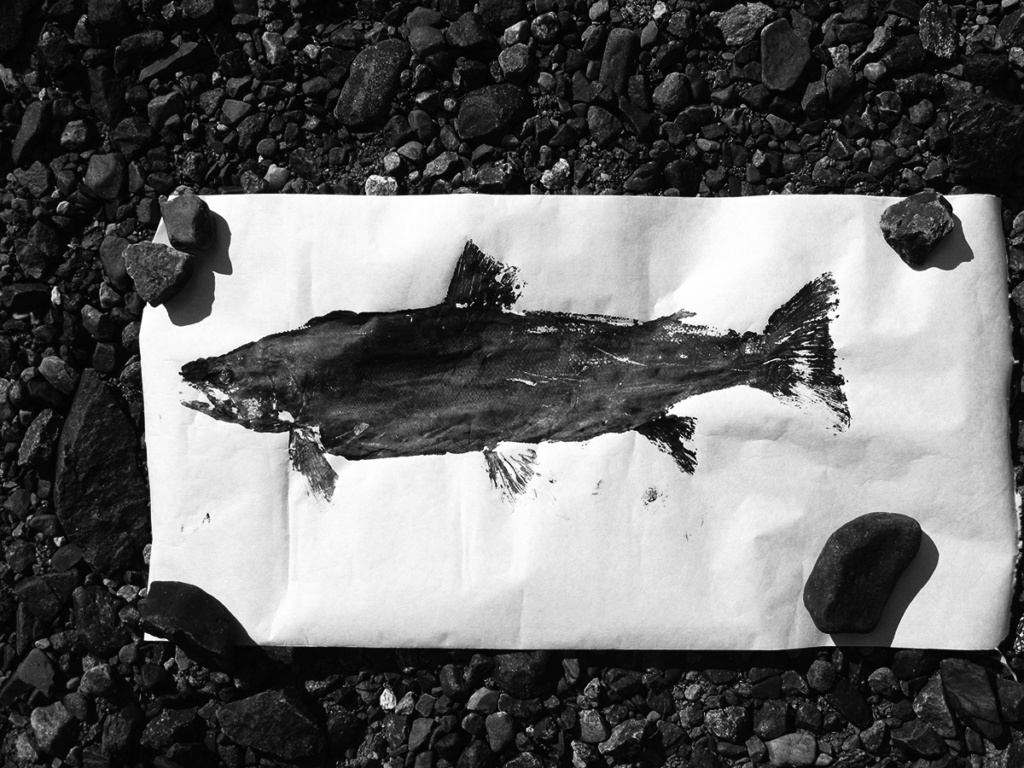 Gyotaku – Japanese 魚拓, from words gyo "fish" and taku "rubbing"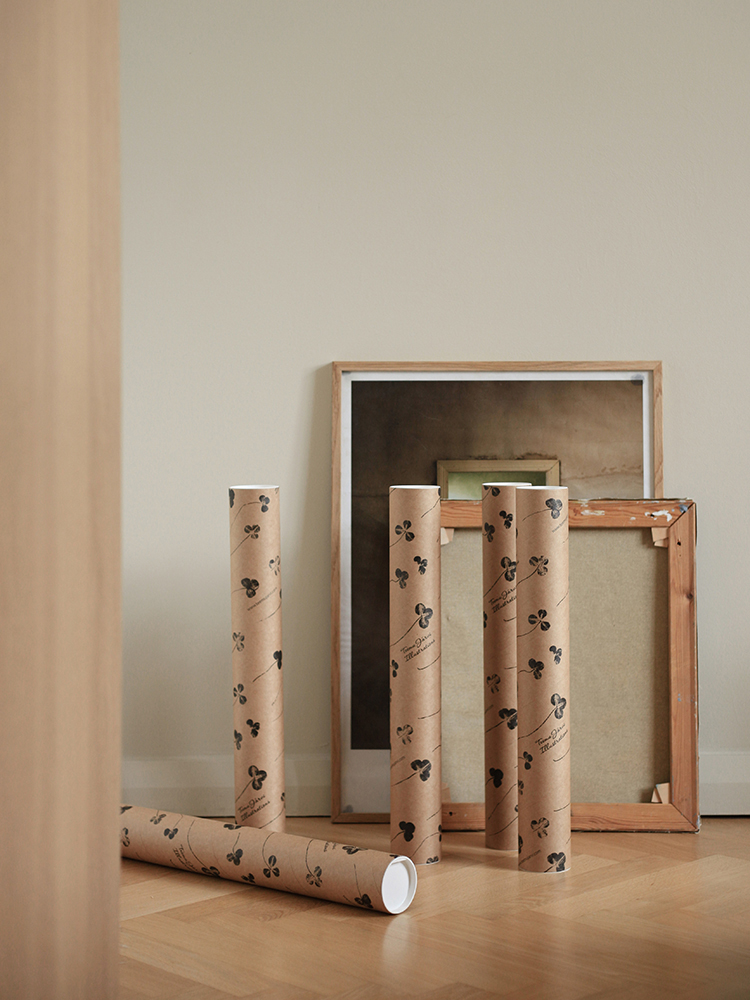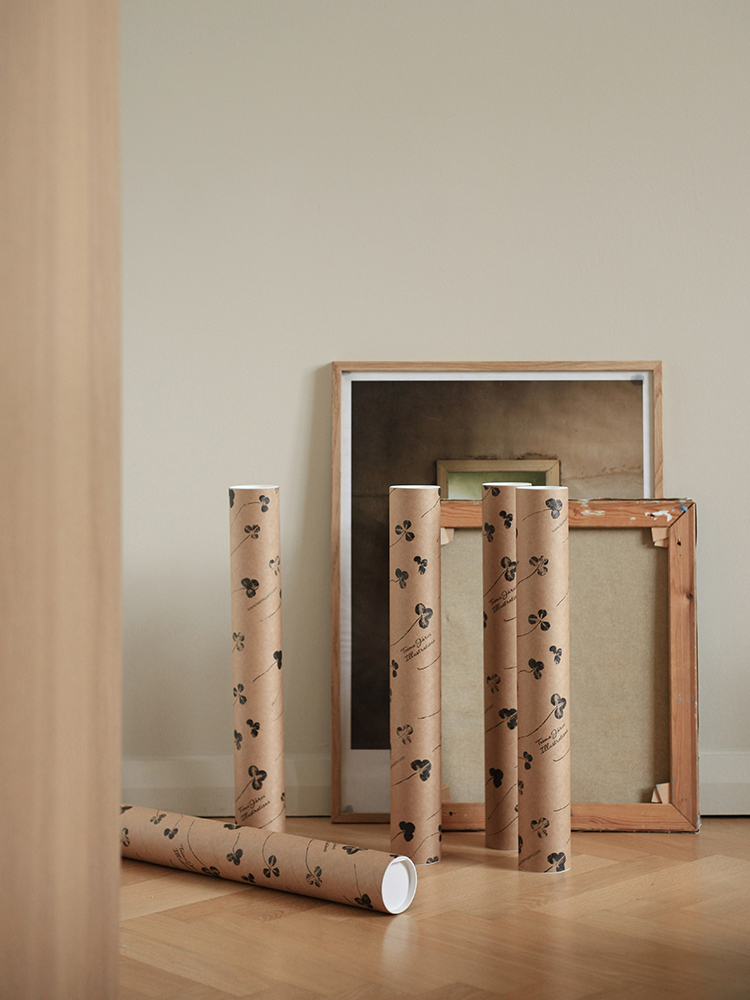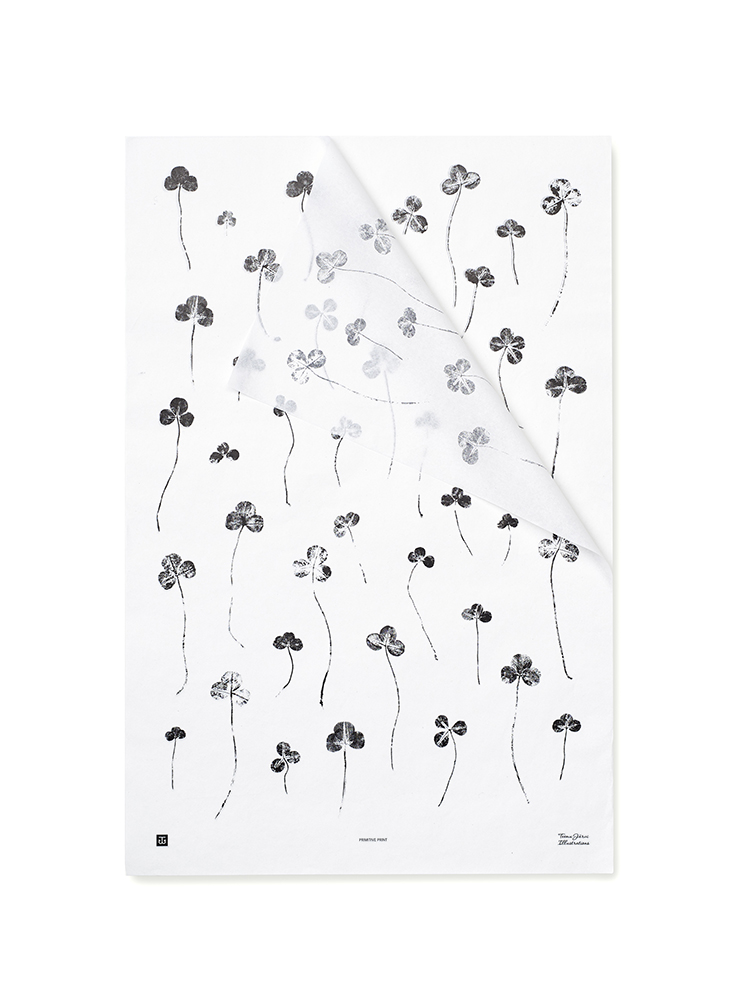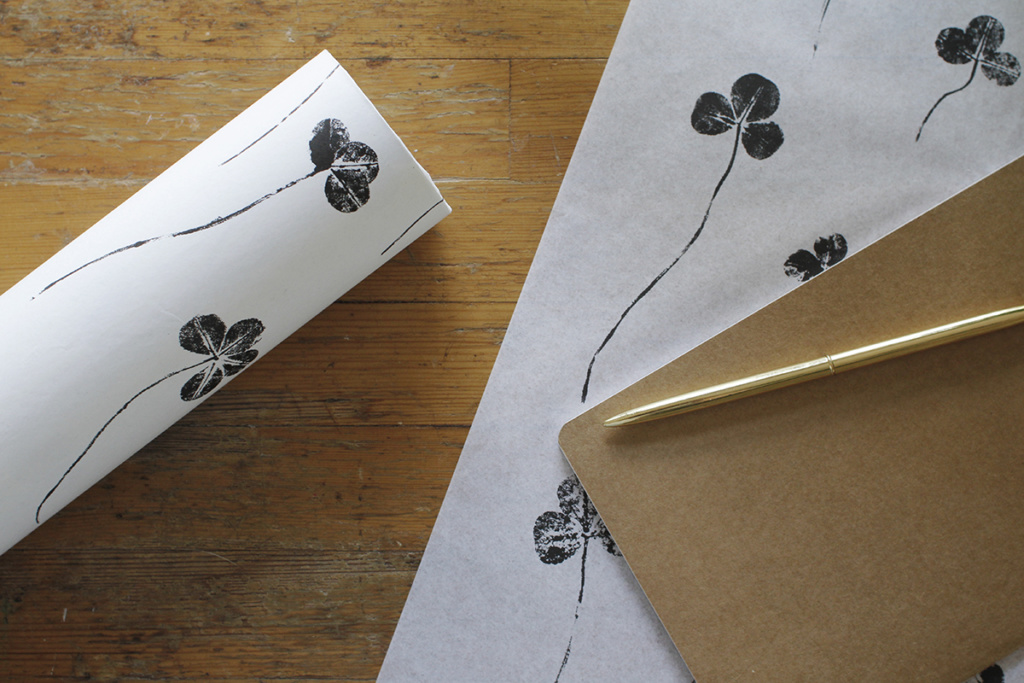 Our packing materials have also been inspired by gyotaku. A delicate clover print is a pattern Teemu has created using the method of nature printing.
Wilderness Stories Calendar
Gift Card