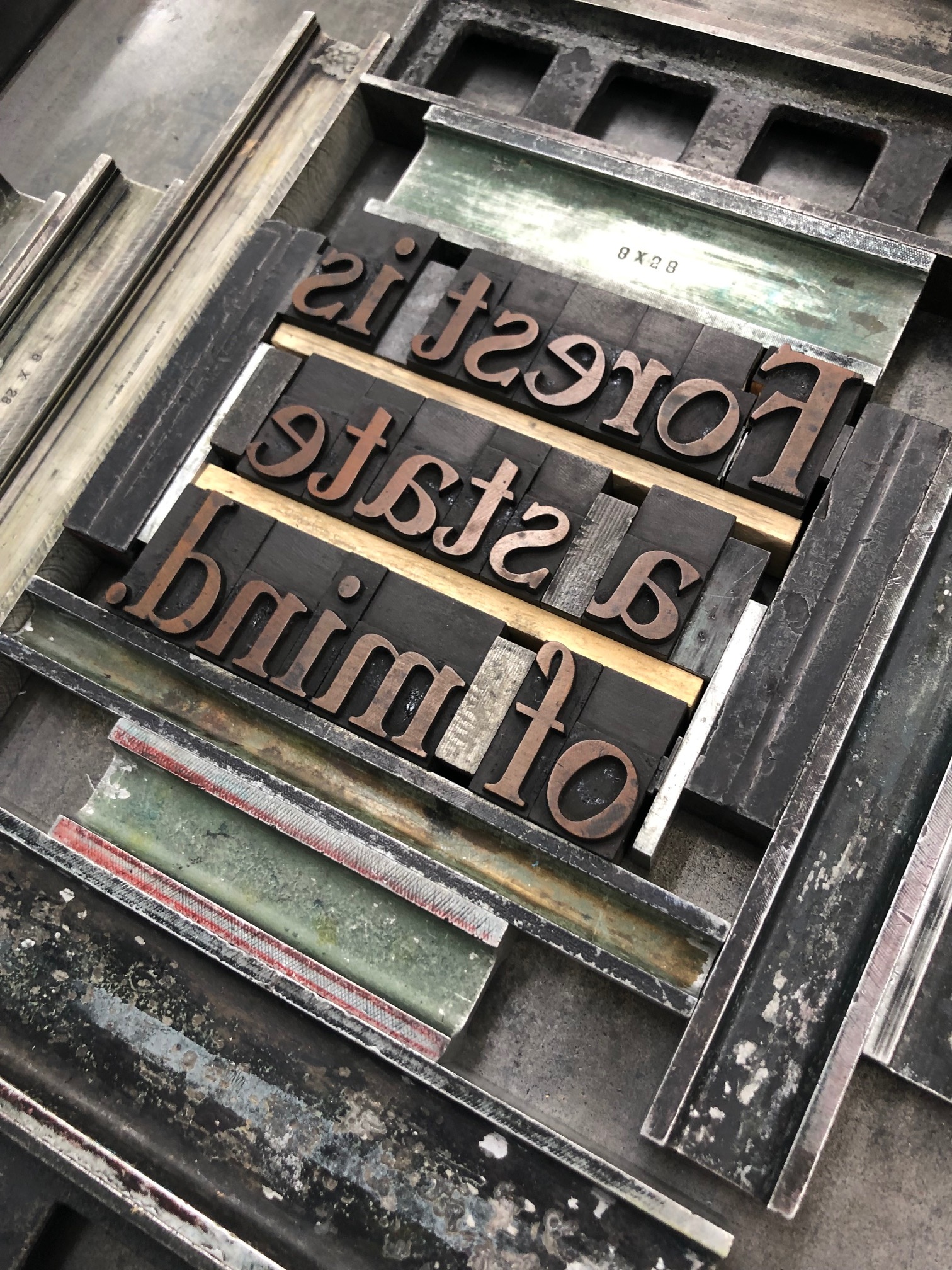 Forest is a state of mind
art series
Forest is a state of mind
Forest is a state of mind is an art series in which Teemu portrays his favourite motif, forest, with a new technique.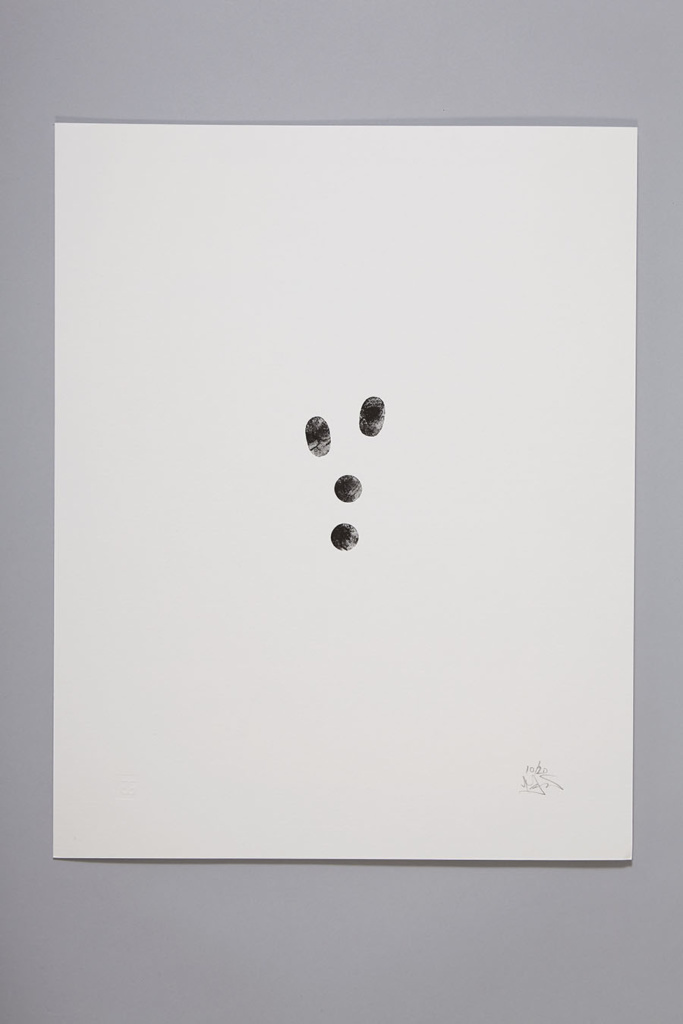 Hare in the Snow, Forest Is a State of Mind and See the Forest for the Trees, are typographic artworks created with old letterpress typefaces and a Swiss letterpress from the 1970s.
The color is spread unevenly on the letterpress types to imitate nature's perfect imperfection, making each print completely unique. A limited series of 20 fine art prints, signed and numbered by the artist.
The artworks were originally made for the Manifesto 21, an exhibition at Glasshouse Helsinki, to which 11 Finnish artists were invited.
"Forest is a state of mind" has been my motto for a while, stemming from my own experience. While I'm drawing, I'm wandering in the forest in my thoughts.
This is the state of mind I want to communicate through my works hoping they could work as a gateway to calming forest even when it is not physically possible to be there.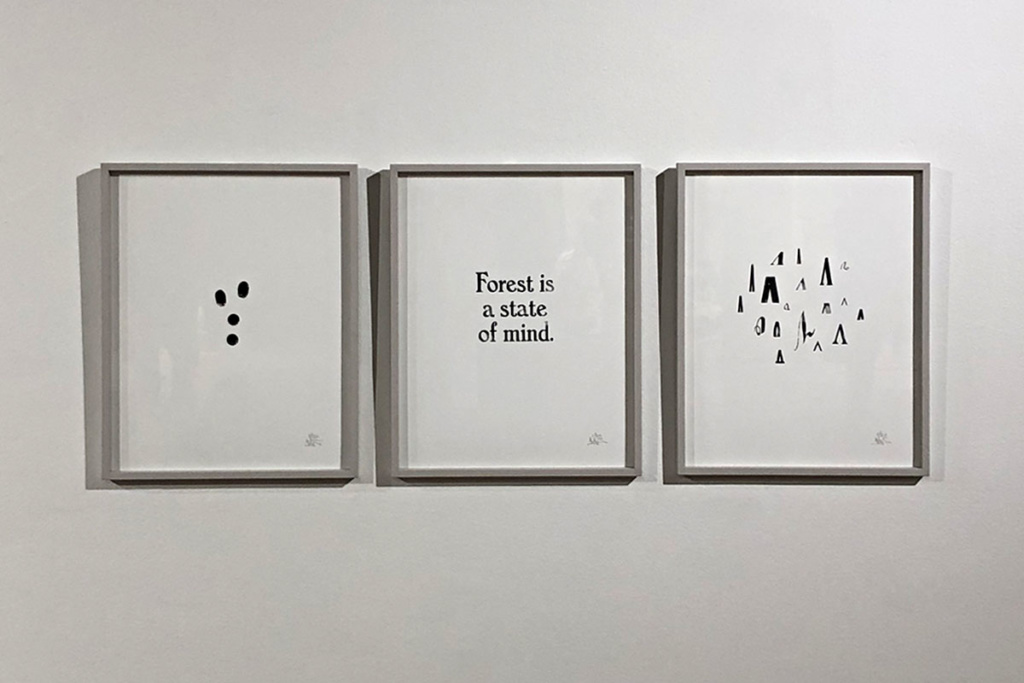 Manifesto exhibition
Manifesto 21 championed handcrafting and analogue printing using contemporary art as a way to visualise the disappearing tradition of the letterpress method and the power of words. The exhibition presented artwork by various artists made with an old letterpress machine. The exhibition was held at Glasshouse Helsinki gallery 9.9. – 2.10.2021.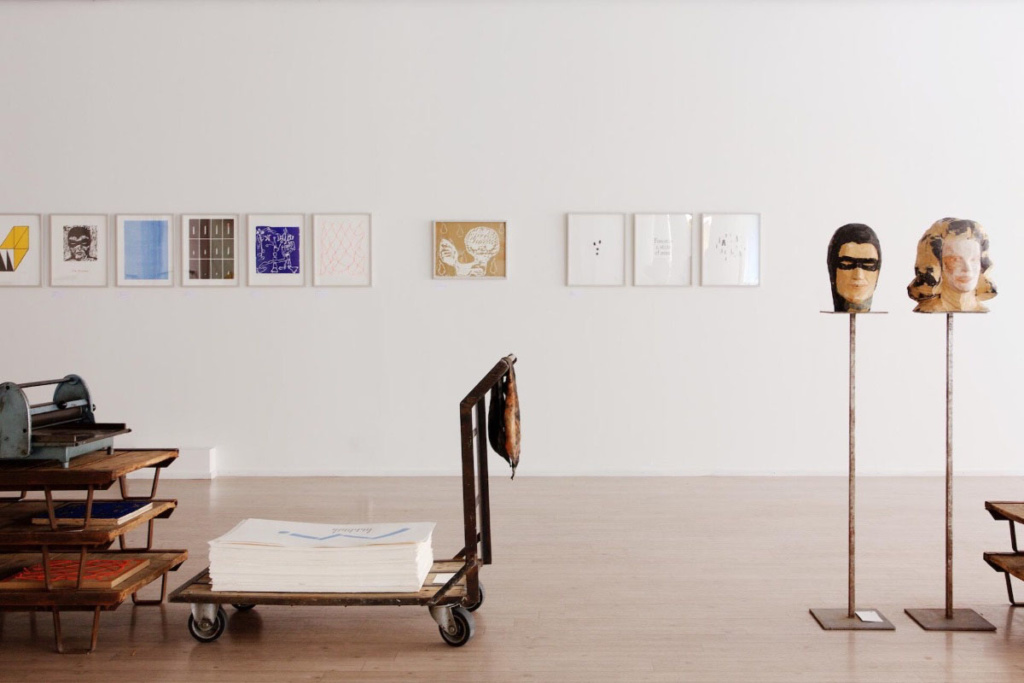 Invited artists: Hanna Anonen, Jasmin Anoschkin, Inka Bell, Ilari Hautamäki, Teemu Järvi, Kaapo Kamu & Heikki Vienola, Otto Karvonen, Aimo Katajamäki, Eino Korkala, Ilkka Kärkkäinen